Not Seeing your Res Log & Floor Plan on TableWatch
Watch Video:
Overview:
1. If you logging into your TableWatch and you can't see your Reservation Log or Floor Plan then the solution could be very simple!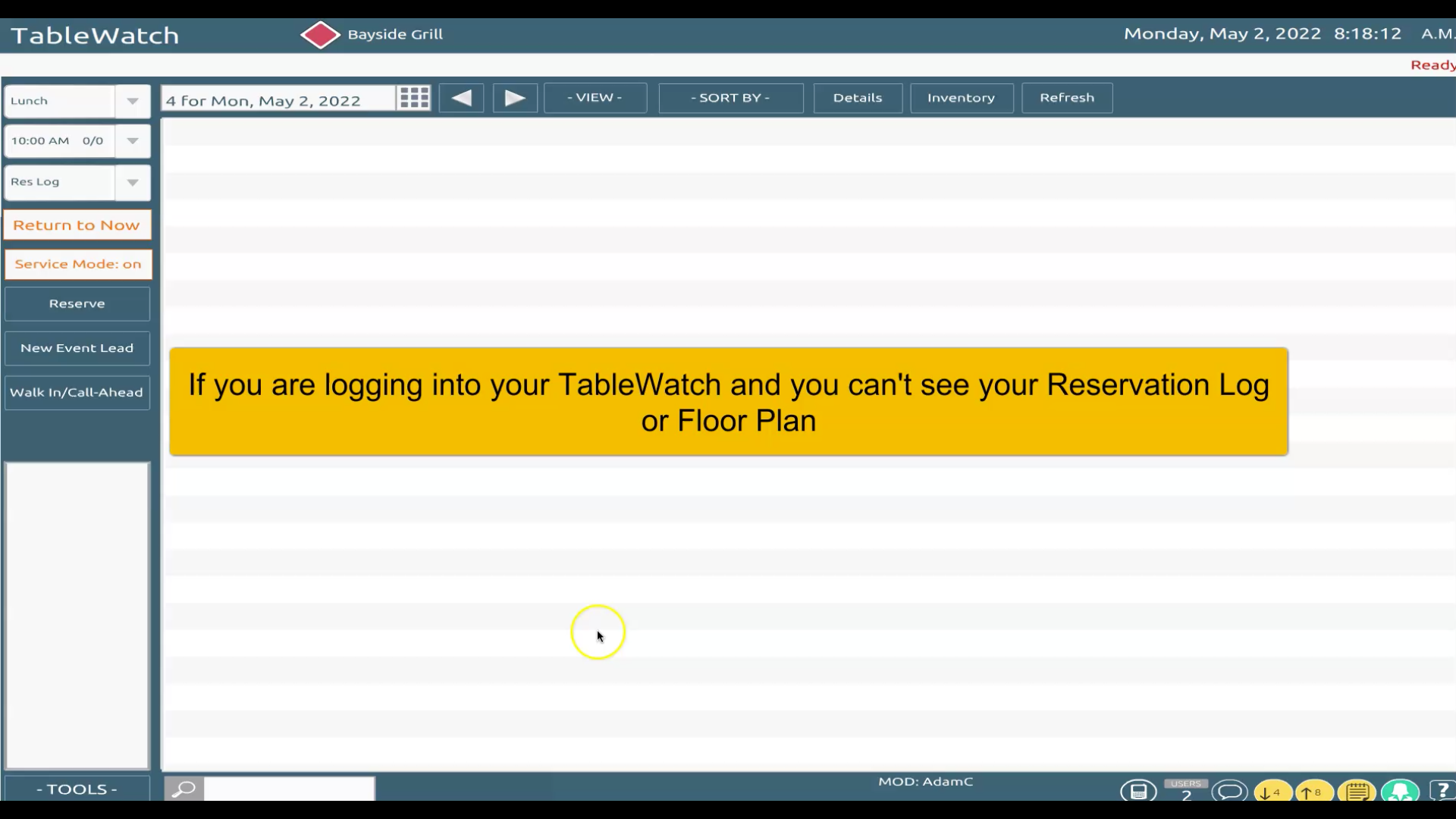 2. Click on "View"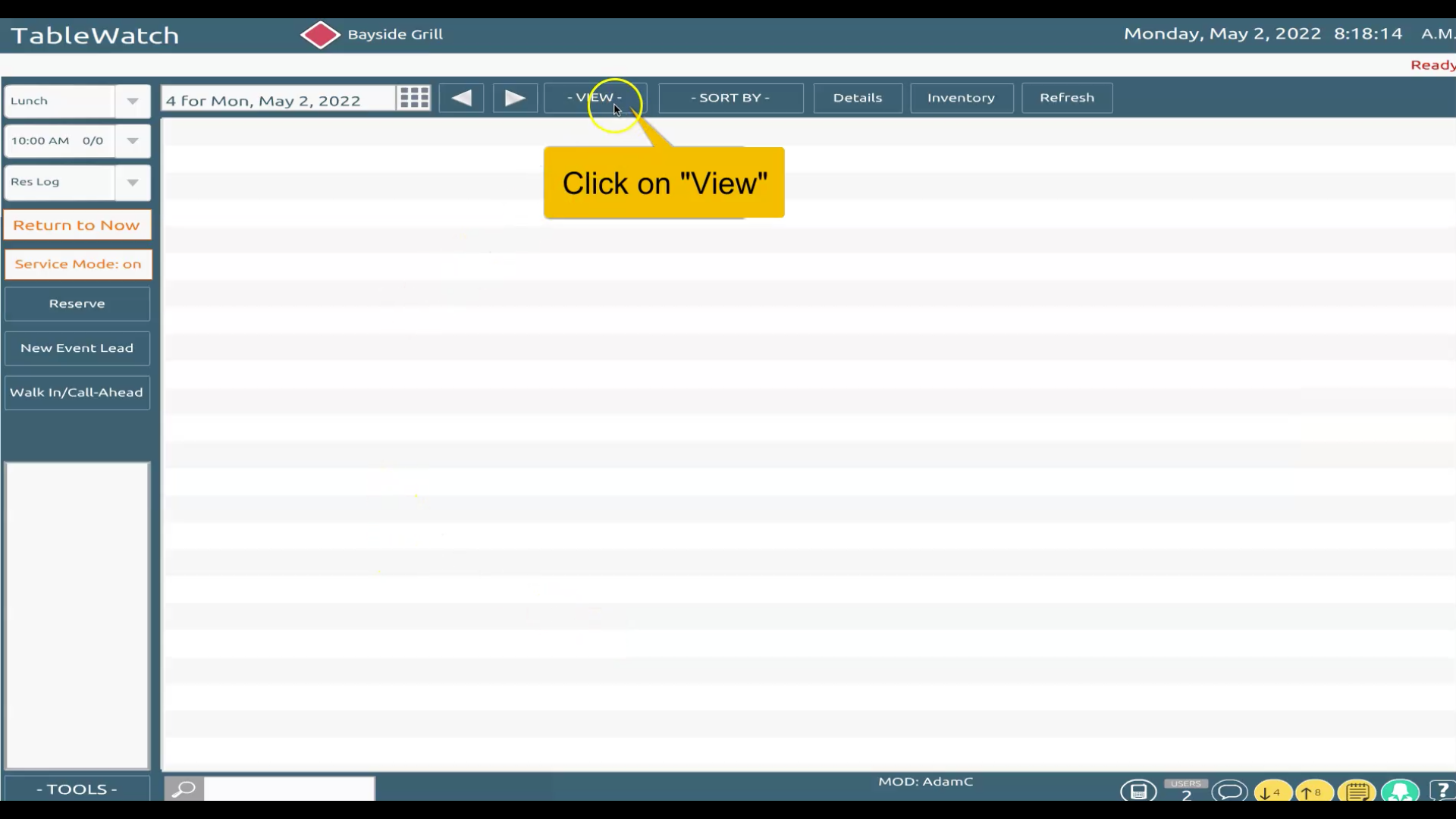 3. On the drop down, Click "Res Log & Floor Plan"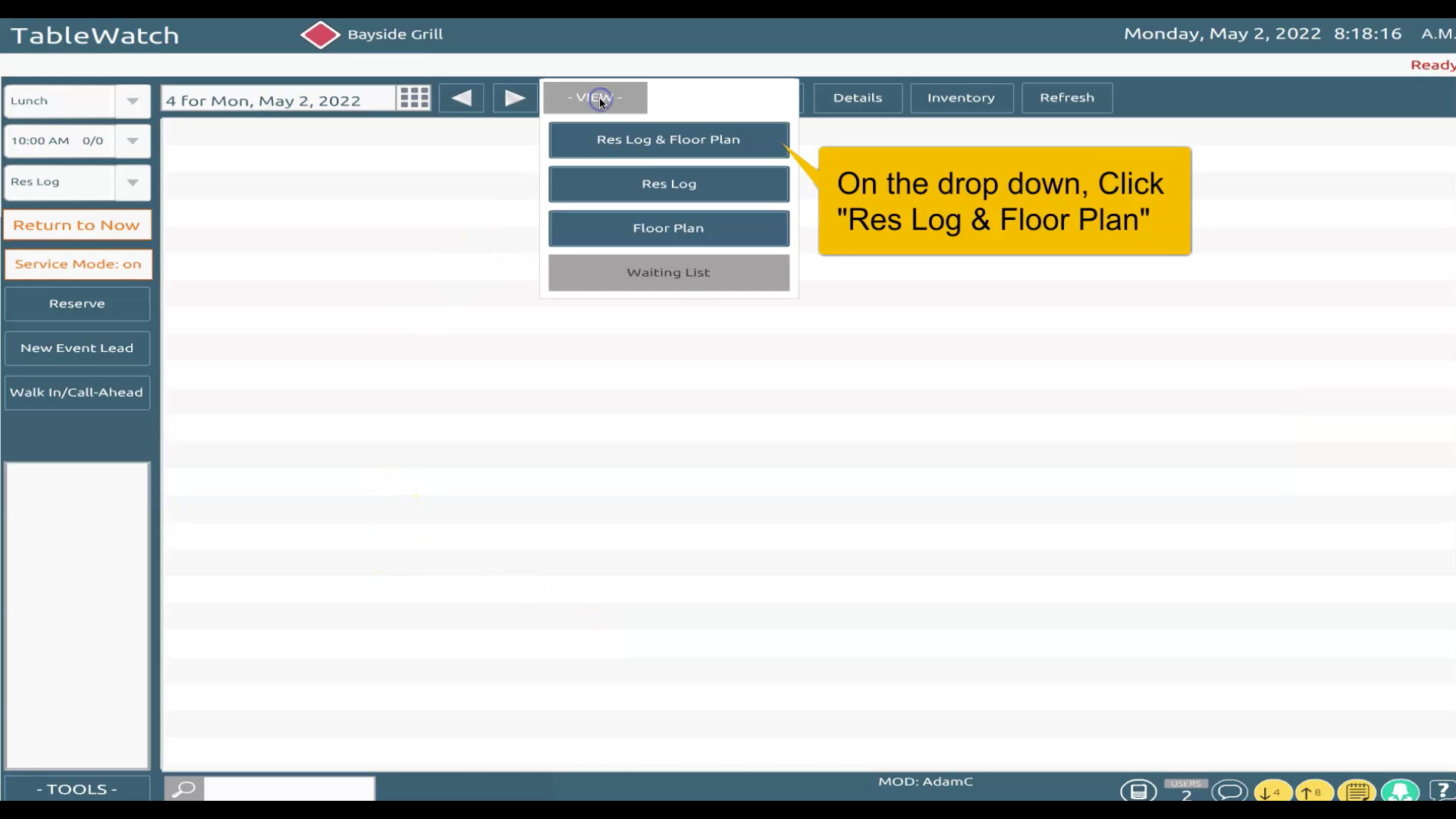 4. Now you can see your Reservation Log & Floor Plan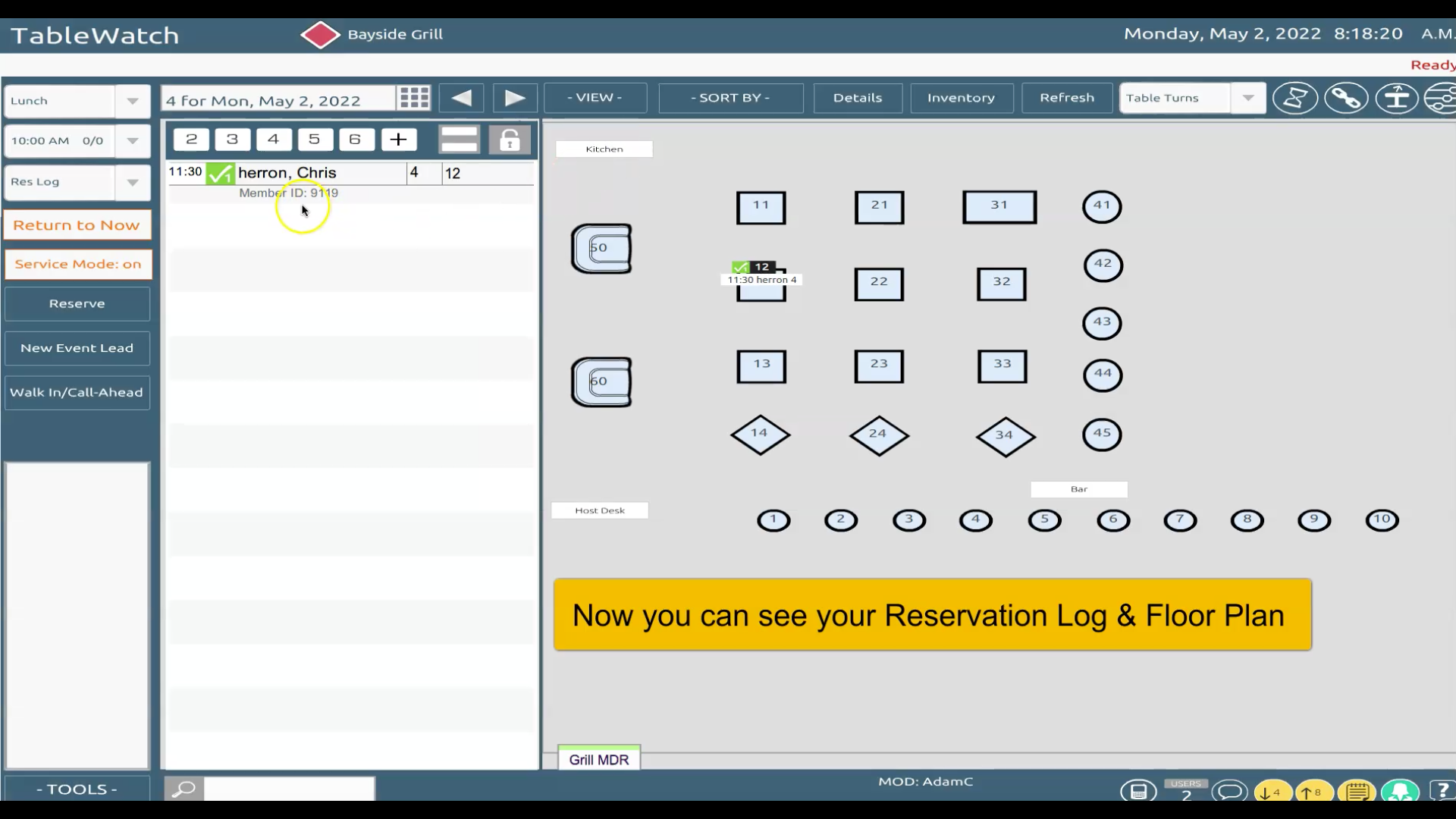 You can change what you see on your screen just in the "View" drop down.