Watch Video:
Overview:
1. To seat a Walk-In guest, simply click the guest's name in the Reservation Log and drag it to an available table.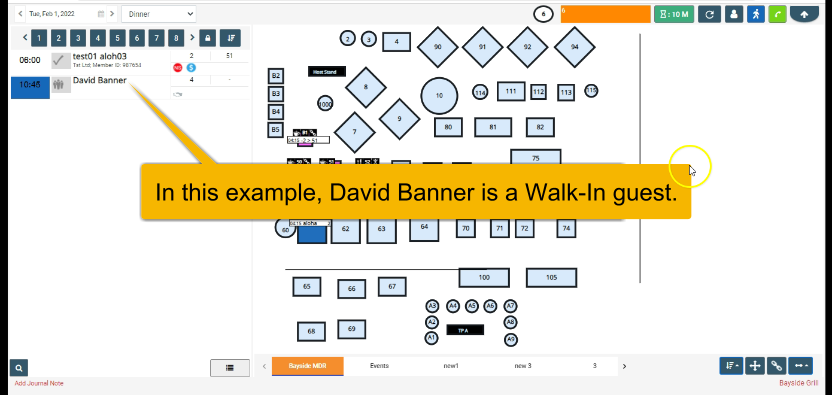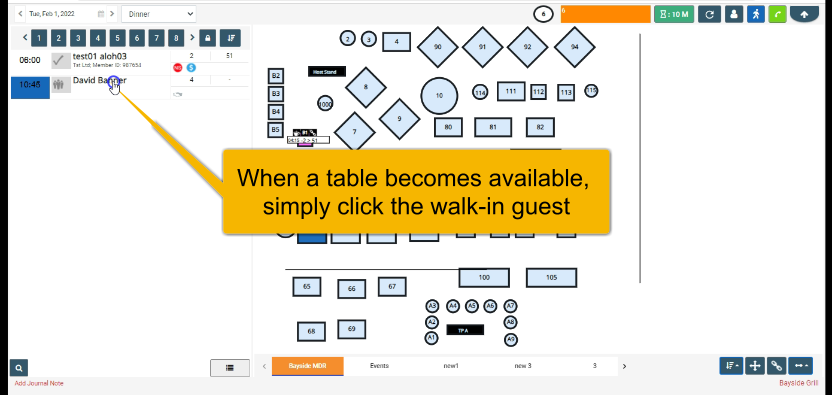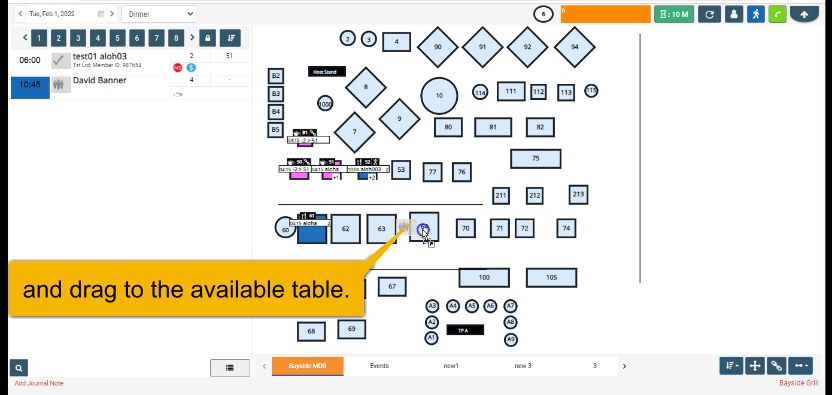 2. This will remove the walk-in guest from the Reservation Log and all his information will be transferred to the table he has been seated in.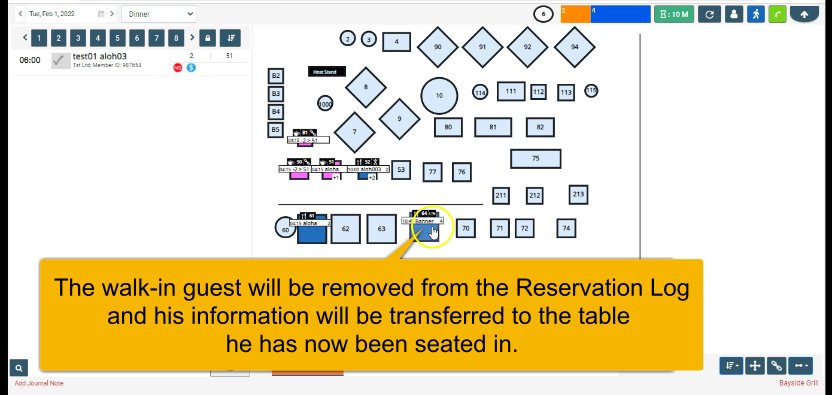 3. To check the status of the Walk-In, click on the table the walk-in has been seated in. The screen goes to the Quick Edit window where you will see his status is now "Seated".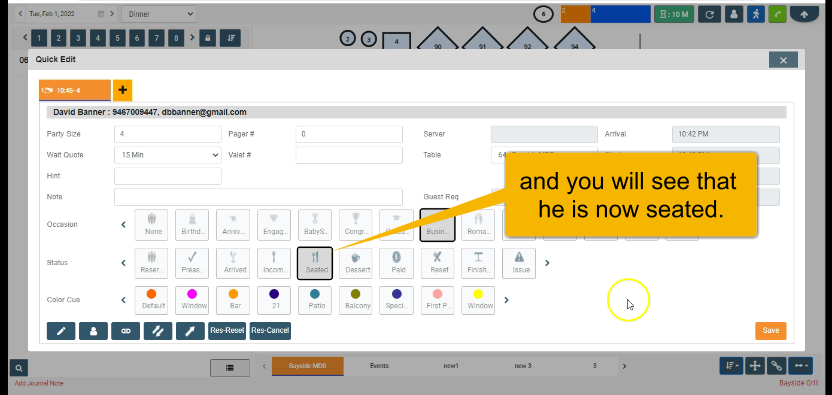 4. To return to the Floor Plan, close out the Quick Edit window.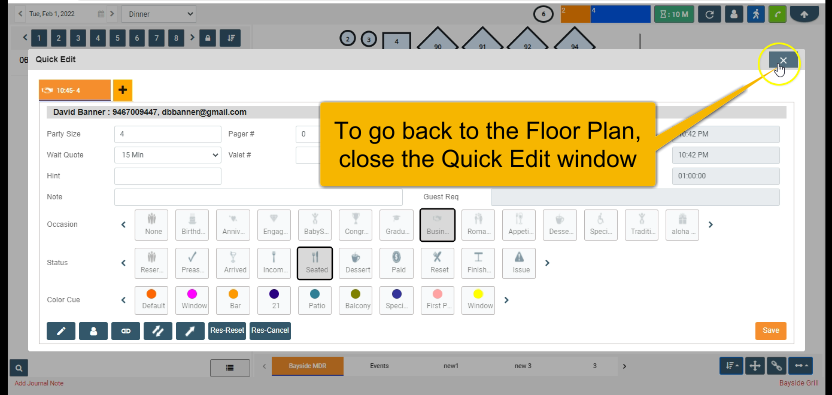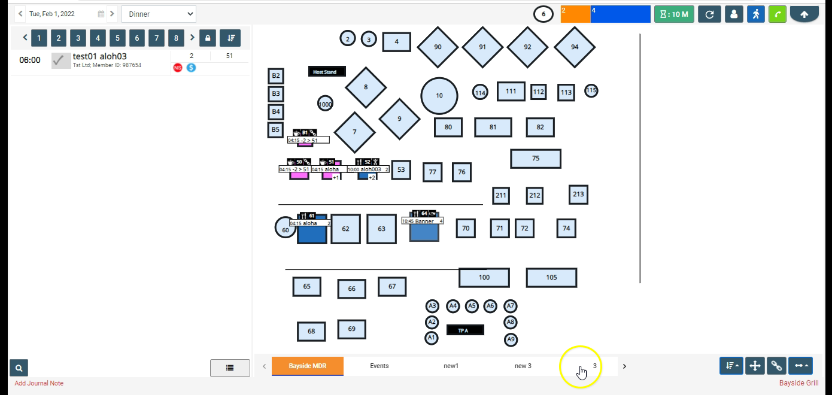 Priority Settings:
Hours of Operation

Inventory

Host and Management Level Permissions
Optional Settings:
Auto-Assign: Let RestaurantConnect choose a table when a reservation is booked.

Quick Requests: Reduce repetitive typing with predefined keywords.

Auto-Agreement: Trigger a reservation for larger parties.

Taken-by: Require a user's name or initials for better operational accountability.

Permissions: Enable or restrict user's ability to exceed inventory limits.

Tax reservation confirmations & reminders: Enable text communications with guests.

Reservation policy: Include in guest communications for reservation confirmations and reminders.

User access levels