Add System Access
Watch Video:
Overview:
1. On the left, go to "Staff":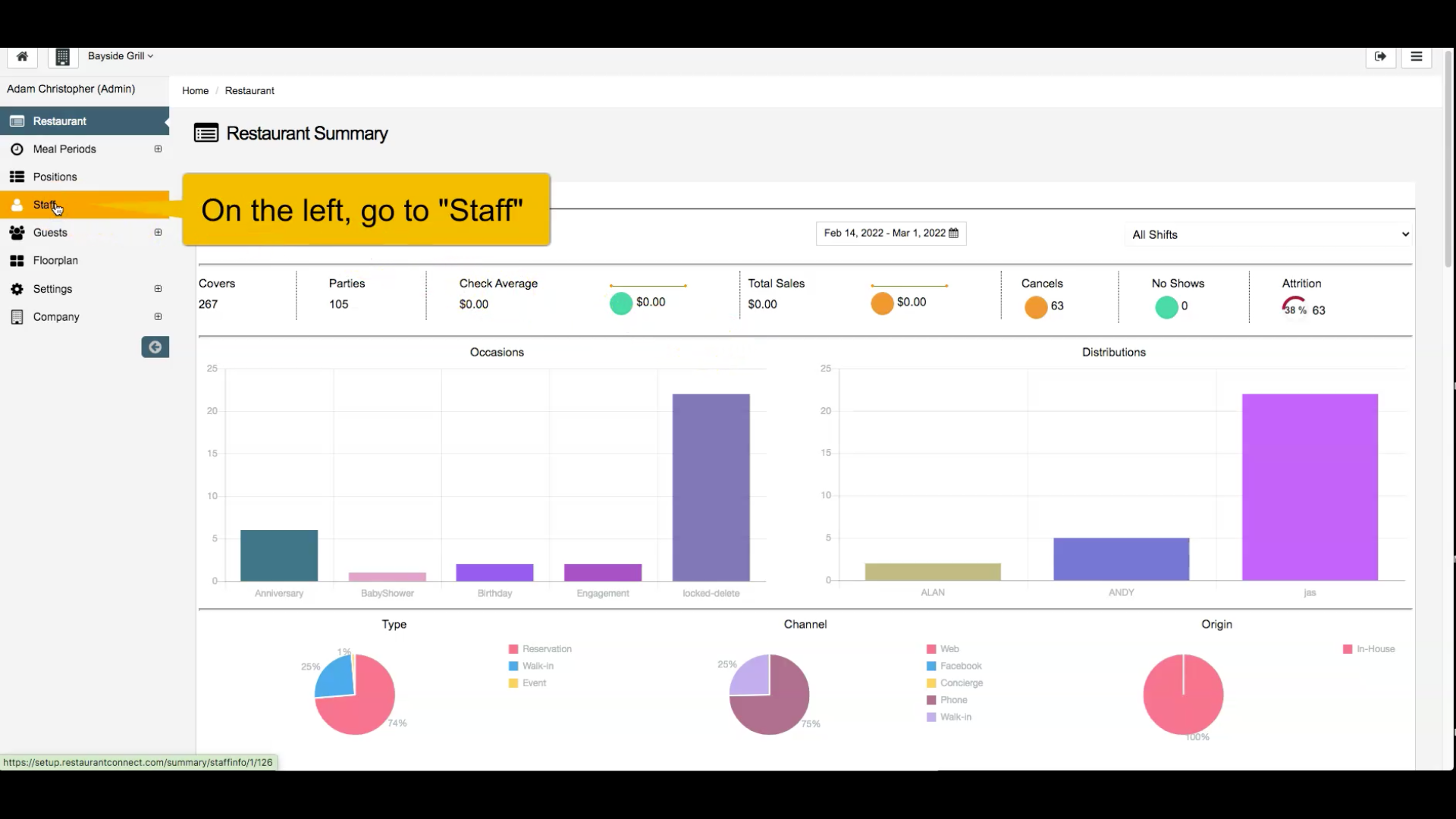 2. Select the category the staff is under. If you are unsure which category the staff member is under, you can select "List All" it also could save time: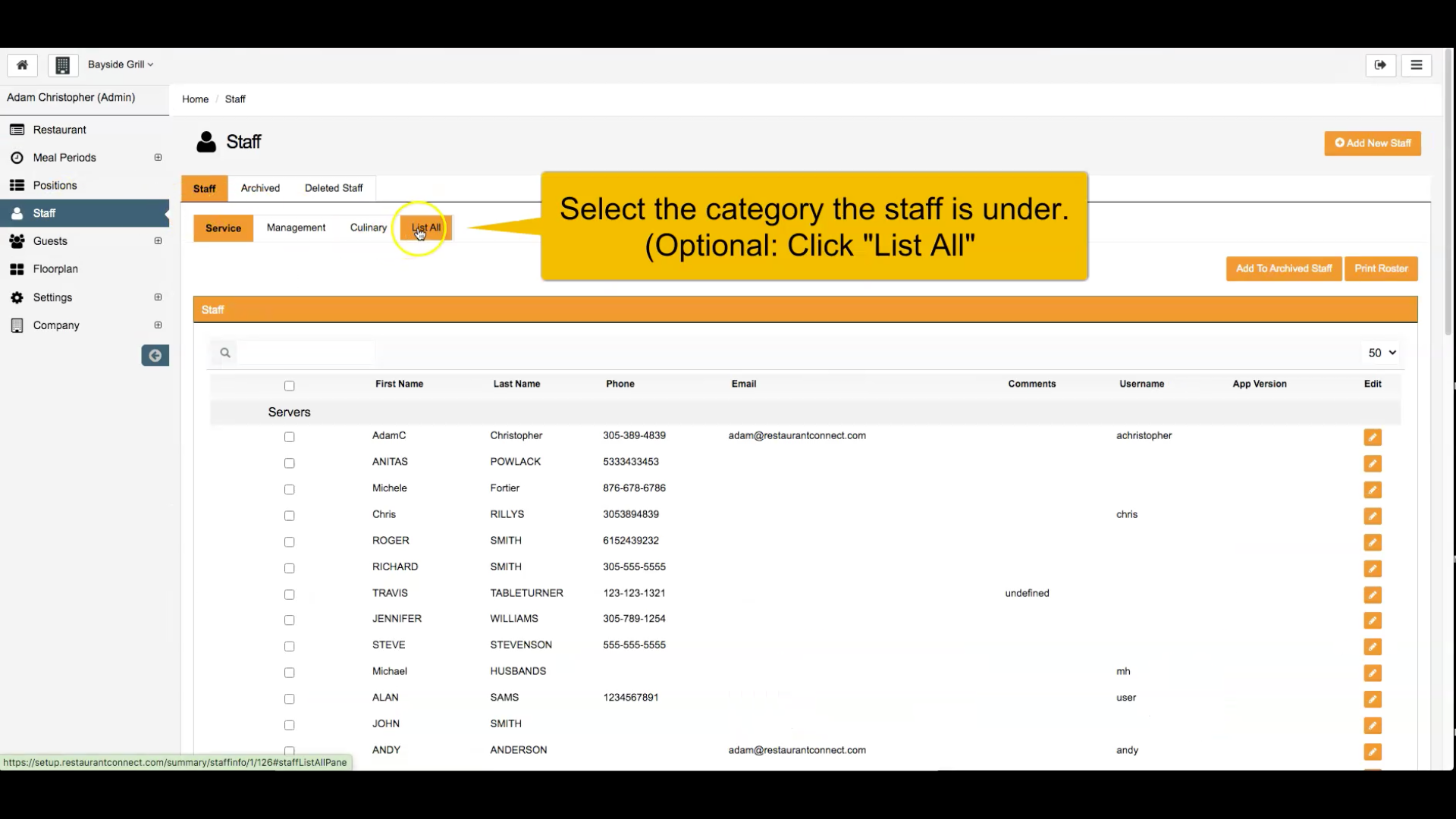 3. Enter the staff's name here: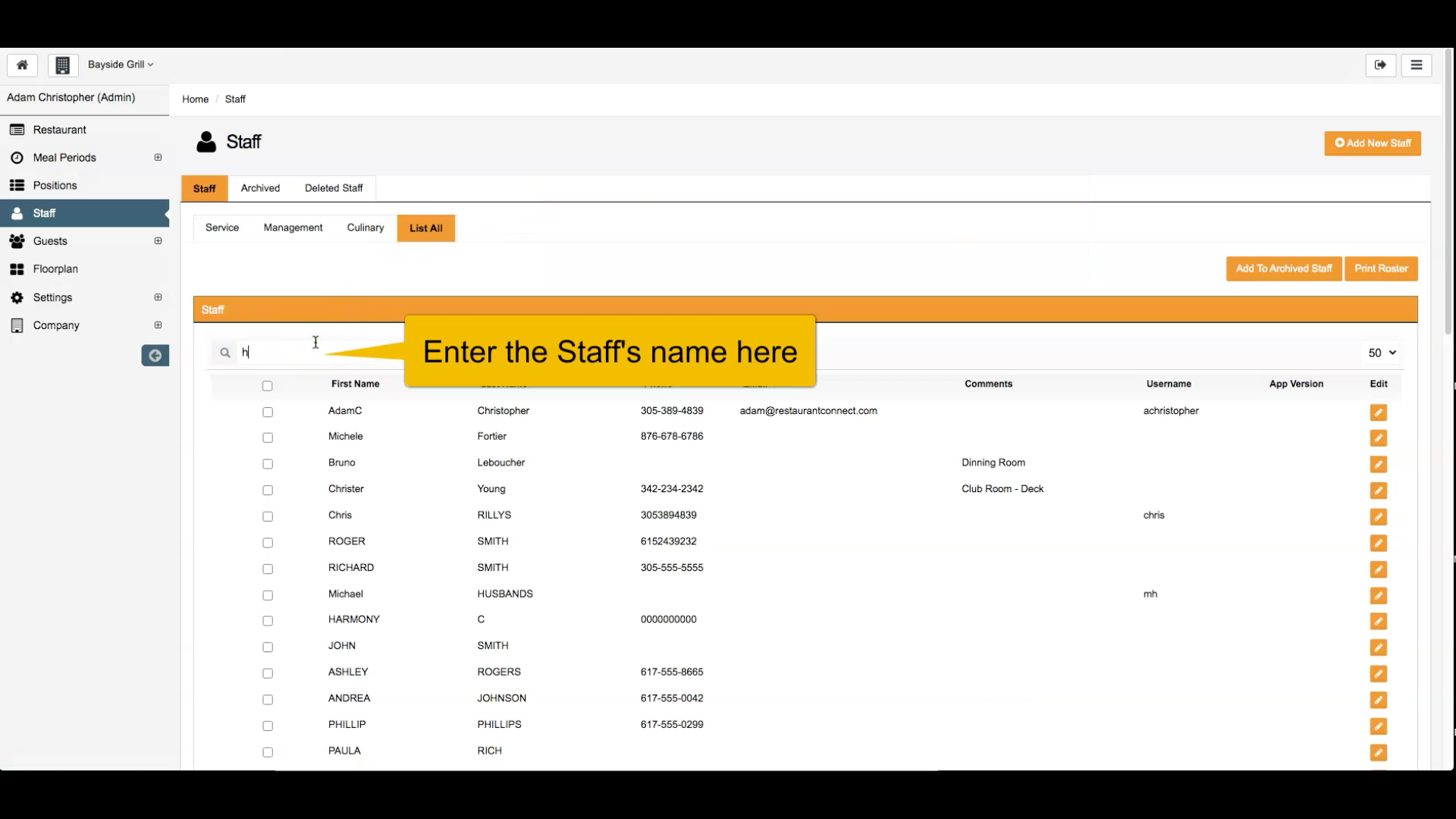 4. Click the pencil icon to edit the staff's system access: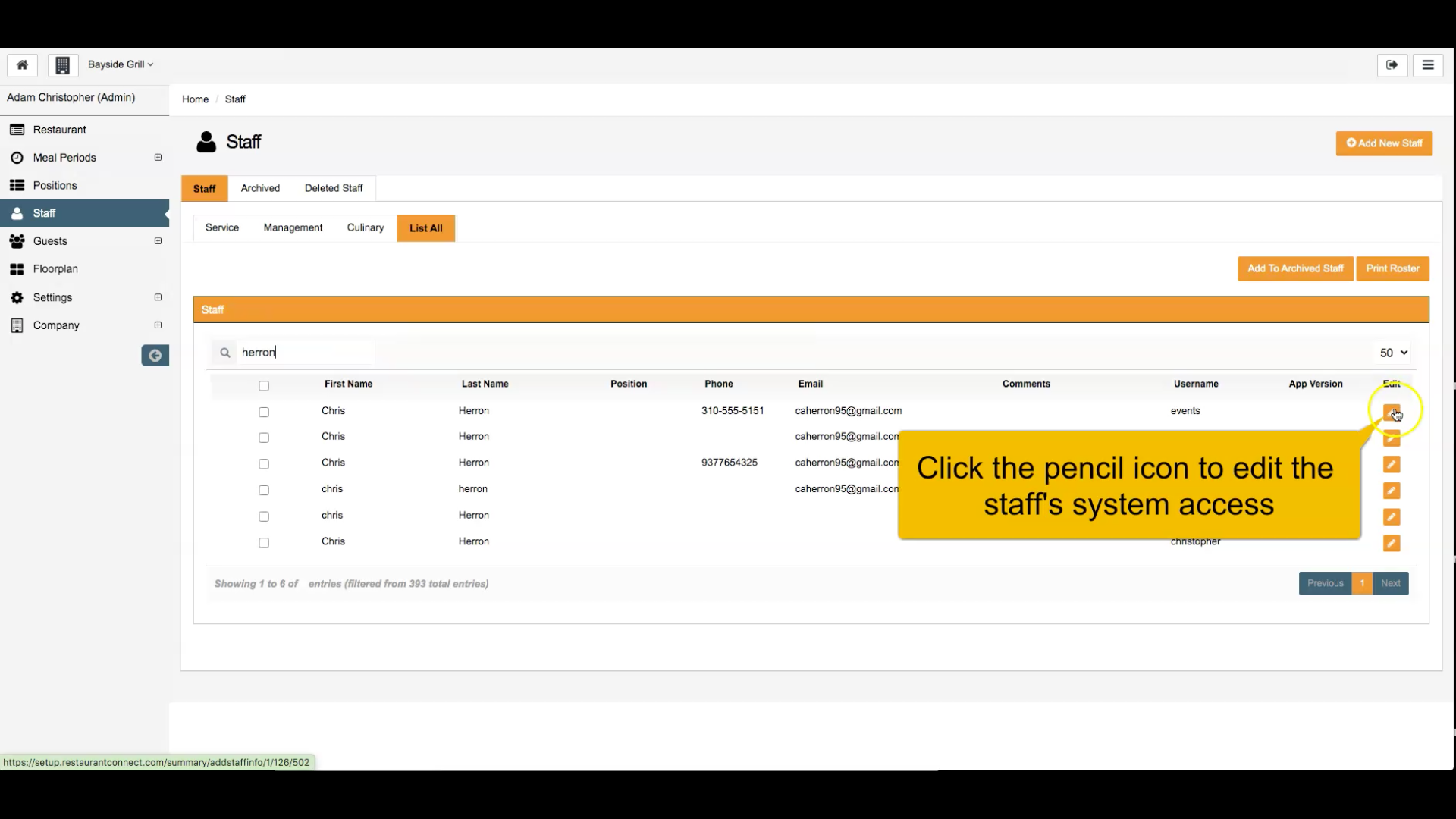 5. On the top left, click the "system Access":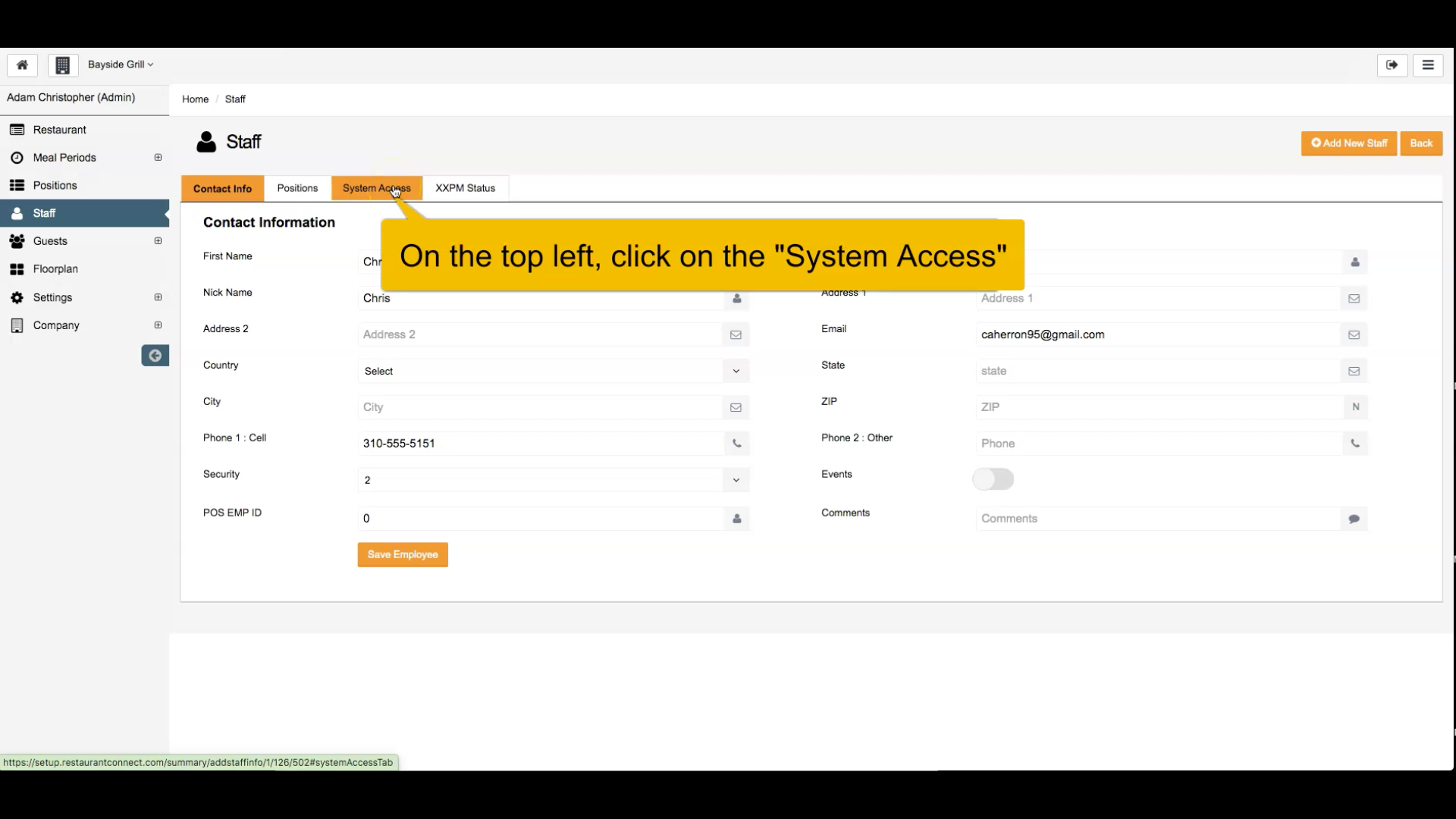 6. You can adjust the staff's "System Access" from this screen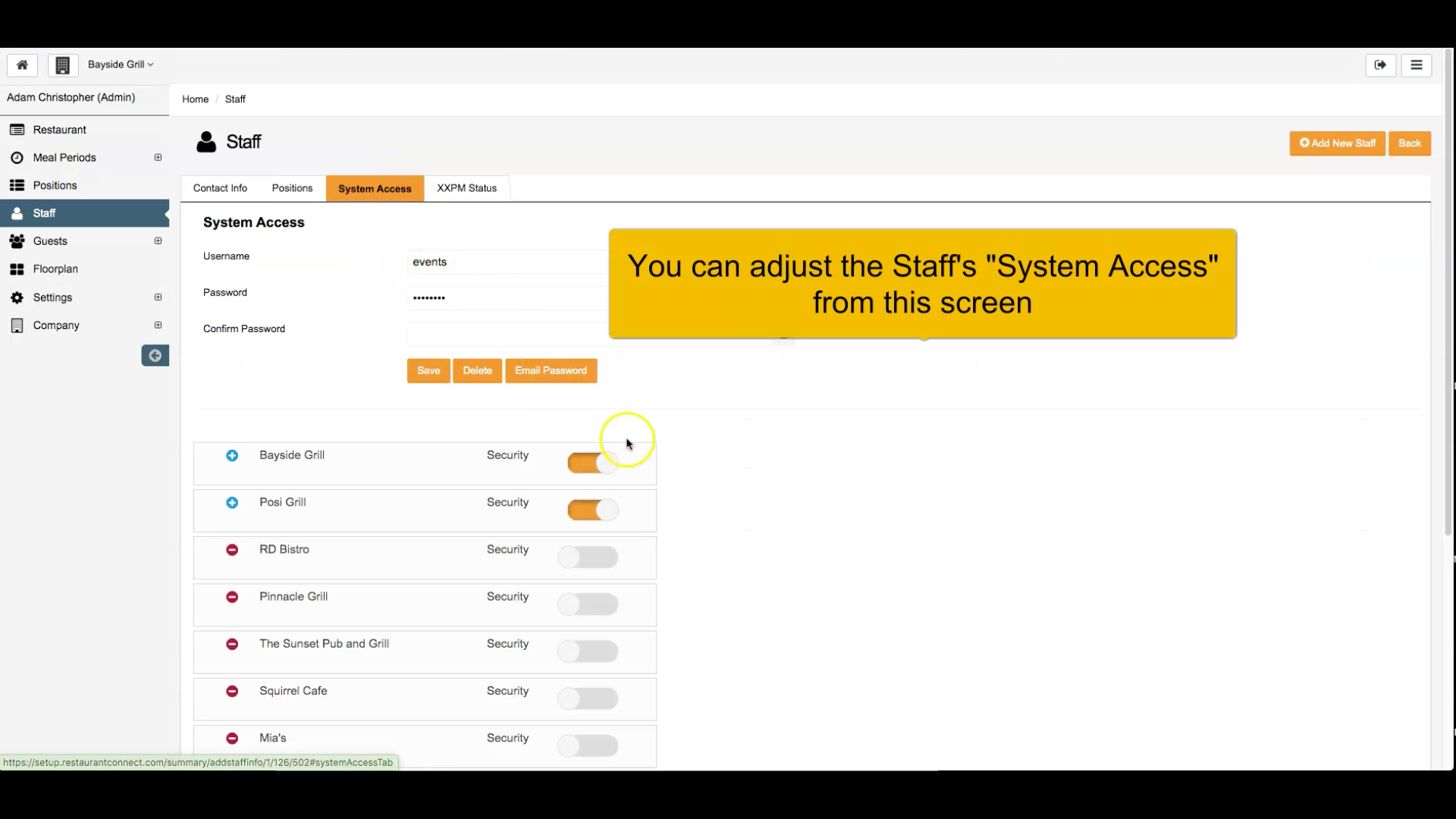 7. Click on the toggle to grey it out for the restaurant to restrict access: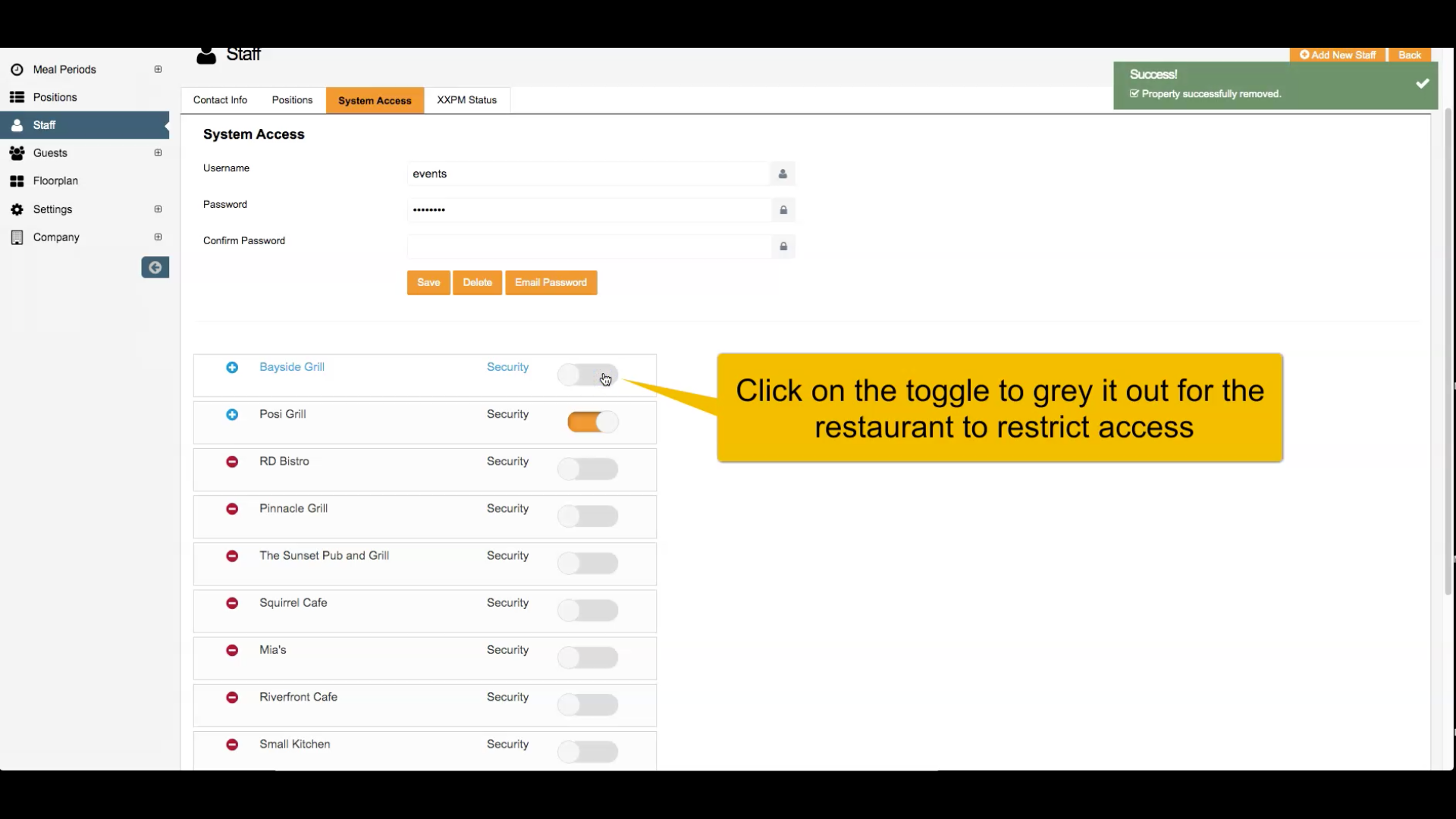 8. When the toggle is orange, the staff member has access: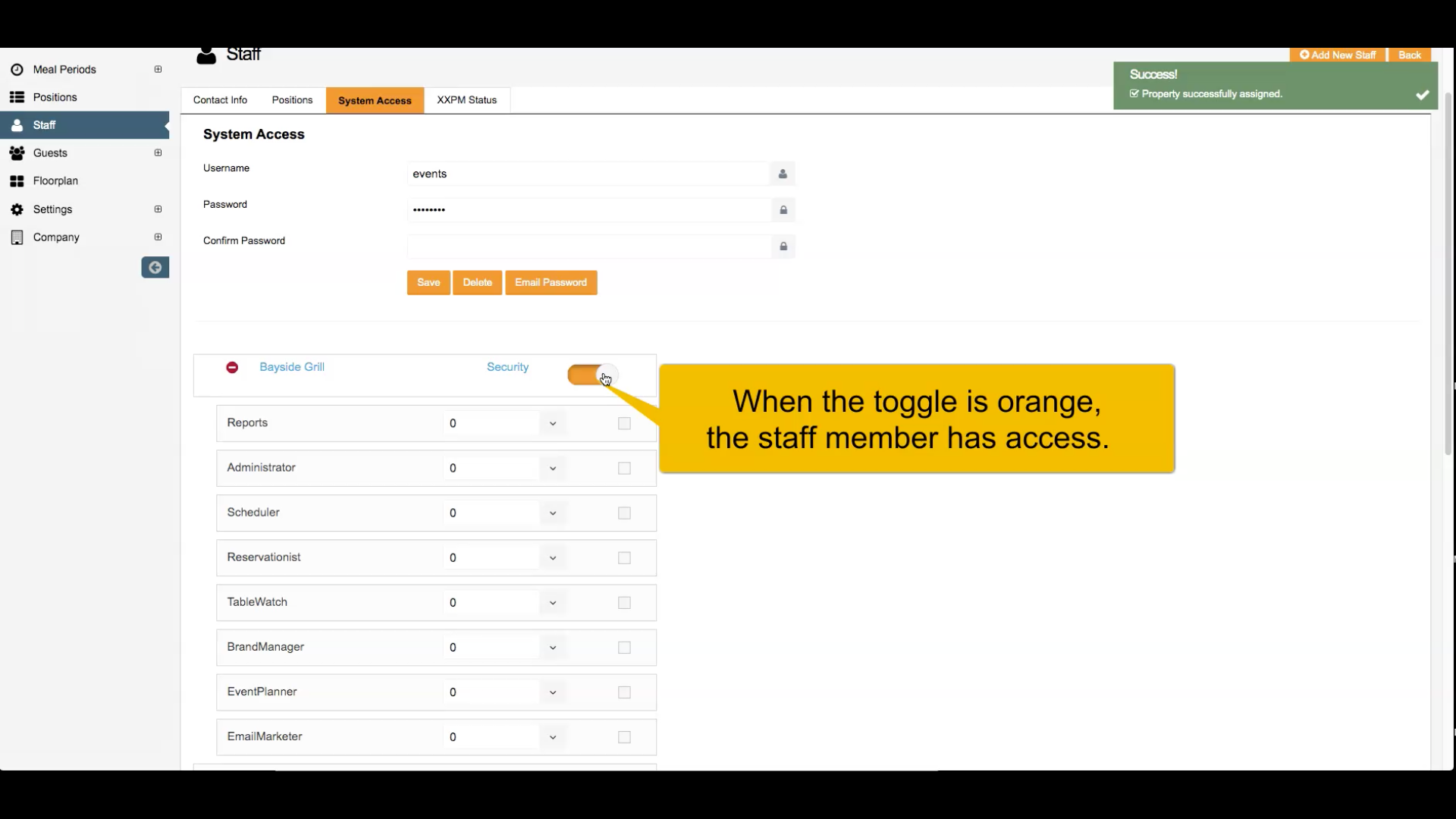 9. You can grant the level of access you want to give here with
0- Administer Access
1- Manager Access
2- Host Level Access
3- View Only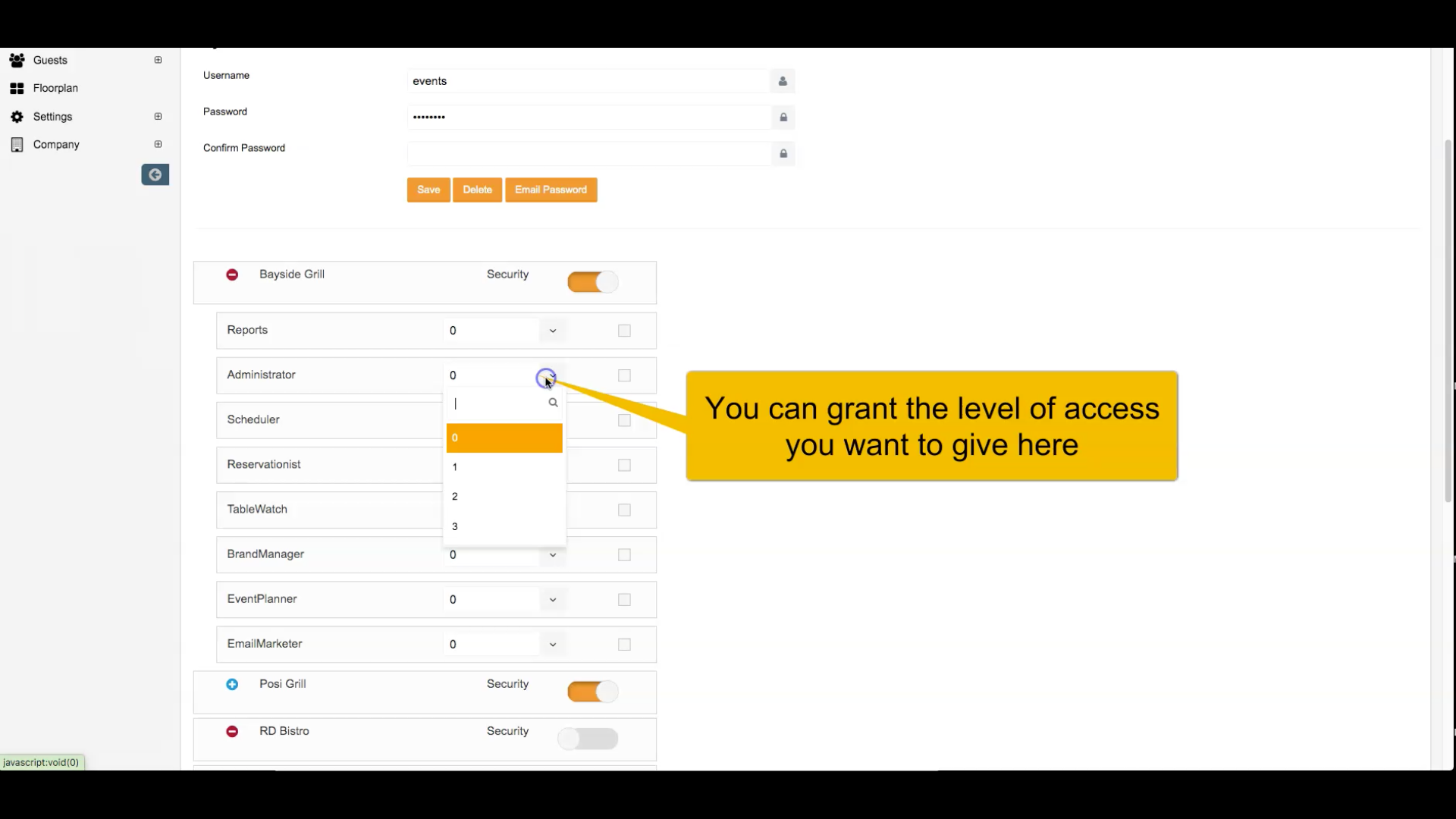 10. After modifying anything on this page, The system automatically saves after each action done on this page:
You have successfully completed "Add System Access"